Cricut T-Shirt: Easy DIY Shirt Designs
Create fun and easy-to-make Cricut T-shirt designs using super cute custom patterned vinyl sheets in all the colours you love. You're going to have a blast making all of these DIY Shirt Designs. There's something here for every occasion.
1. Get Crafty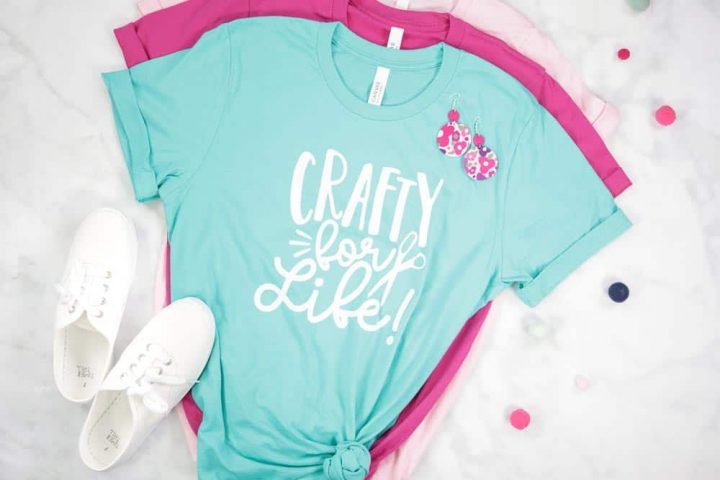 This is one of those brilliant Cricut vinyl shirt ideas that are easy to make with awesome custom-printed heat transfer vinyl sheets. It's perfect to wear while you're getting crafty!
2. Sprinkle The Good Vibes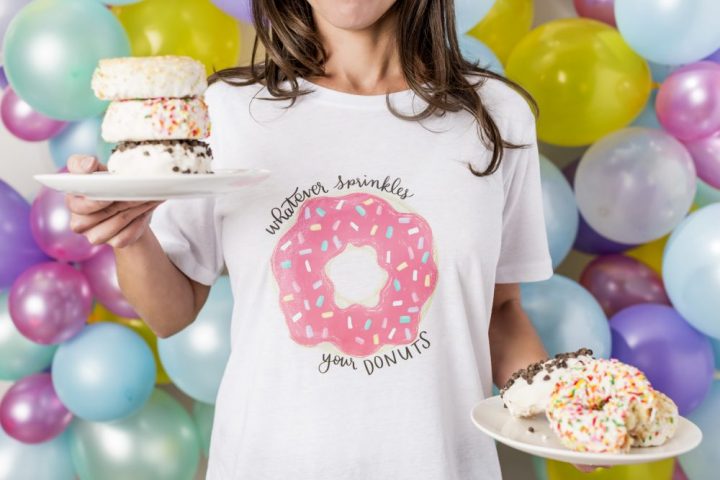 Looking for Cricut shirt ideas for a sweet tooth? Easy to make with your custom patterned heat transfer vinyl, you'll love how this turns out. But don't stop at tees! Apply these to tote bags, notebooks, and more!
3. One and Only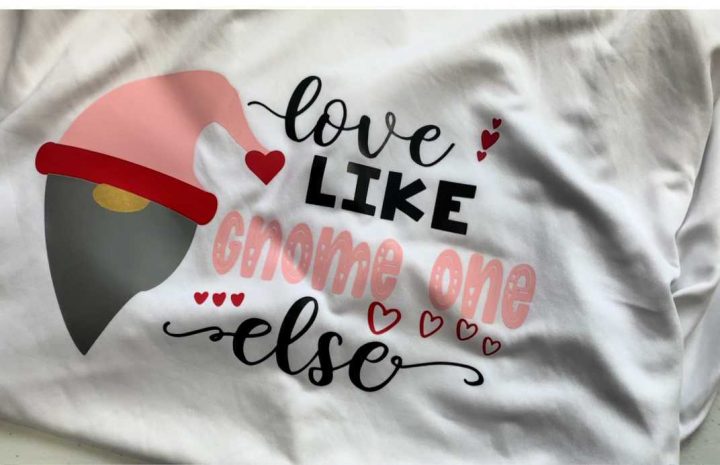 Share the love with one of these Cricut Valentine shirt ideas. Make it with custom printed HTV vinyl or use sublimation transfers. It's super easy to make your DIY shirts look like they were store-bought.
4. Criss-Cross My Heart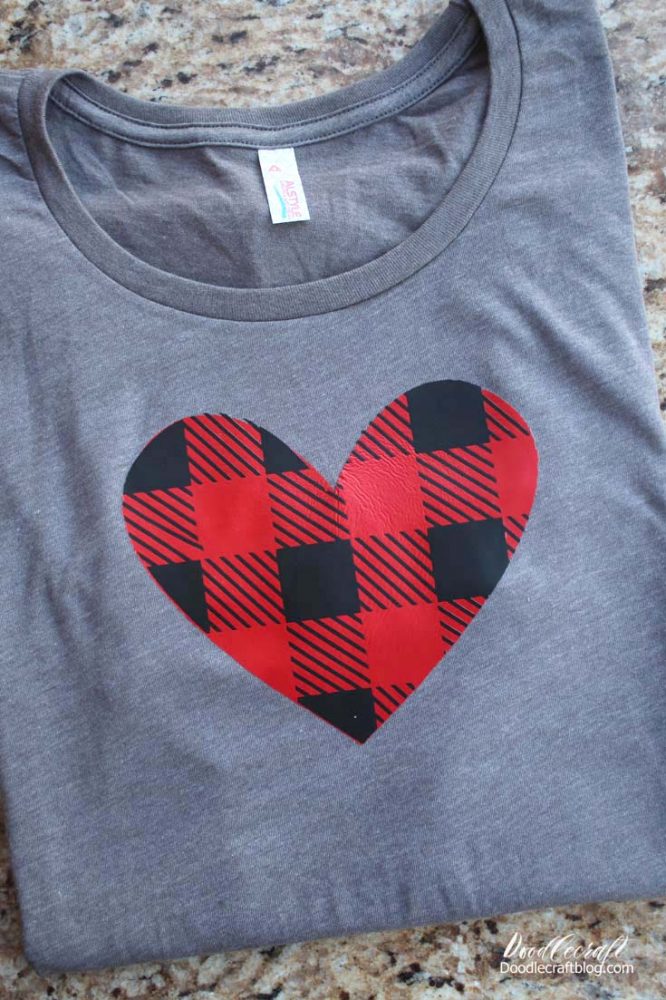 Put your heart into making a shirt with your Cricut by cutting this basic shape into your buffalo print heat transfer vinyl pattern sheets.

You can customise the colours too. Use this same design on mugs, water bottles, and anything you want to put your heart (designs) on to create a coordinated gift pack.
5. Goodluck Shirt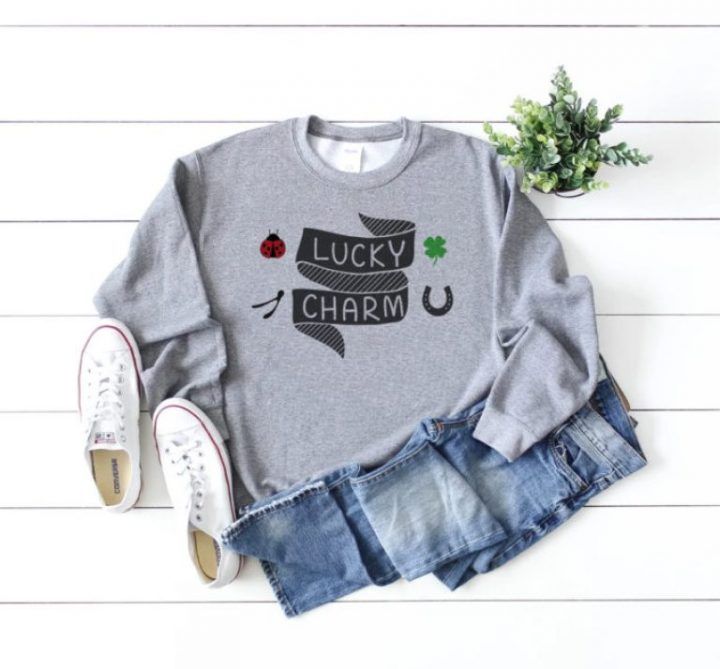 Make your own Cricut decals for shirts this St Patrick's Day. It's super quick and easy to do with your custom printed vinyl sheets and sublimation print sheets in all the colours you could possibly imagine. Cut a few extras & add them to hats, totes & more.
6. Trick or Treat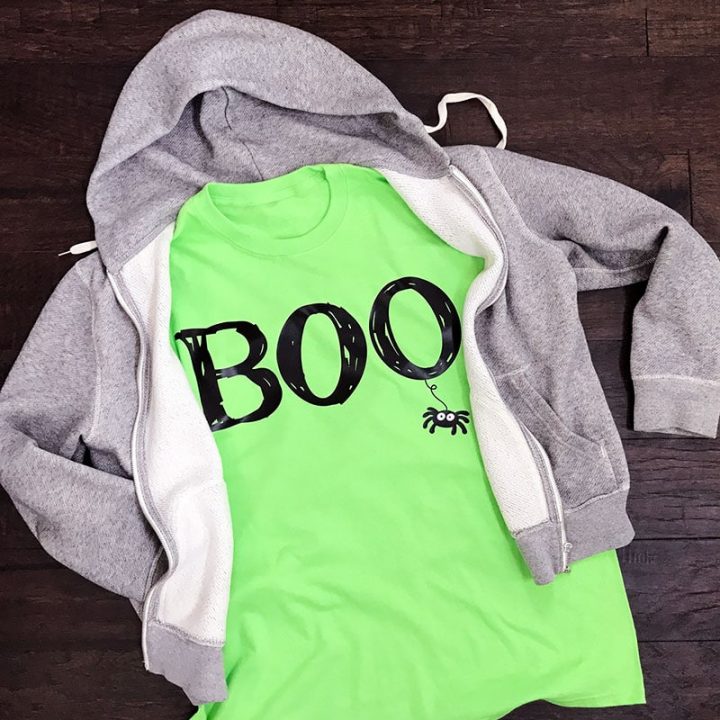 Scared to design Halloween Cricut shirts? Don't be! It's super-duper easy to make an awesome Halloween shirt with some cute printed HTV vinyl & your heat press. You'll make wicked t-shirts in a flash! Add this design to DIY Halloween trick or treat baskets & bags to coordinate it all.
7. Christmas In The Air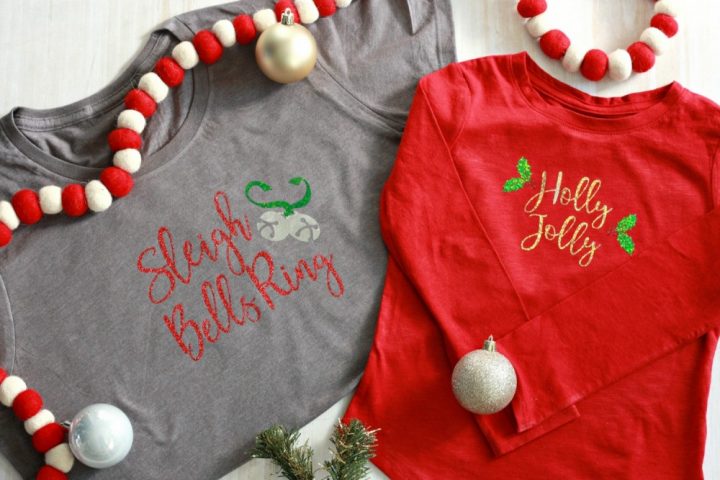 Craft your own Cricut Christmas shirts for all of your family & friends this year. They're mega easy to craft & they'll look amazing with your custom patterned HTV vinyl. They're going to love these!
Want To Make Cricut T-shirts?
Designing them is super easy! Check out the article on how to layer HTV on shirts so you can make super amazing designs with limitless possibilities! Get them in your favourite patterns and prints that you'll absolutely love!
Tag us @brightstarcrafters on Instagram & Facebook to show us your Cricut Christmas Crafts. Who knows… we might just feature your genius ideas on our blog! We can't wait to see what you create!
Want to Join our Community of Crafters?
If you love seeing what other Crafters are making & give advice, ask for help with your designs & talk about all things Crafting, you'll love our Bright Star Crafters Facebook Group.
Join us & our clever community of Crafters as we make all of the stuff we love. It's also a great place to access special Giveaways & discounts. Come & say hi.
Looking For Custom Vinyl Sheets for Your Cricut Crafts?
We've got you! Bright Star Crafters' super awesome range of the cutest patterned vinyl sheets will make all your Cricut Crafts extra gorgeous! The best part? These are all printed in Australia and shipped super fast! You're going to love them!